Exhibition | 12-11-2021 until 31-12-2021

Meet multi talent; Bodine Ester Abramov. In addition to her work as a tattoo artist, she knows how to bring precision and technical insight to her realistic work, but she is also someone who can take you into her abstract work.
As the daughter of contemporary sculptor Boris Abramov, Bodine was taken into the art world from an early age and quickly developed a love of the visual arts, especially drawing and painting. 

 

It is clear that Bodine has not been sitting still in recent years. The younger generation may know her from the TV programme 'Inkedmasters Lage Landen'. She participated in this programme in 2018 and came fourth. And early next year, she will be seen in a talent hunt aimed at the art of painting.
That she has precision and technical insight is obvious. Whether she is doing a tattoo or painting a realistic portrait, where not a hair or wrinkle is forgotten. It is also possible that she will surprise you with her abstract work, in which she follows her intuition and emotion. The contract between her styles is a conscious choice. After all, life is not a straight line. 
At the exhibition 'Muse Nostalgia', you will get to know both sides.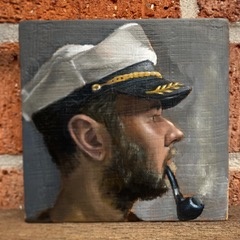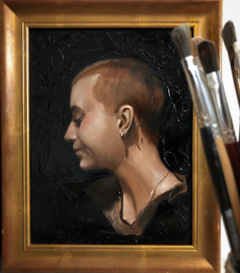 Pictures by Bodine Ester Abramov
Keeping an eye on Bodine's work? Then follow her on Instagram.